The game aroused interest among players due to the gameplay in a split reality. How and with what it is eaten, we will tell you in this article.
medium game 2020
Medium gameplay.
The game attracts in several aspects.
This is a horror component and a constant tense atmosphere. You should be careful, sometimes it puts pressure on the psyche.
The game is divided into two screens. In the right corner there will be one dimension, in the left another. (seen in the photo below).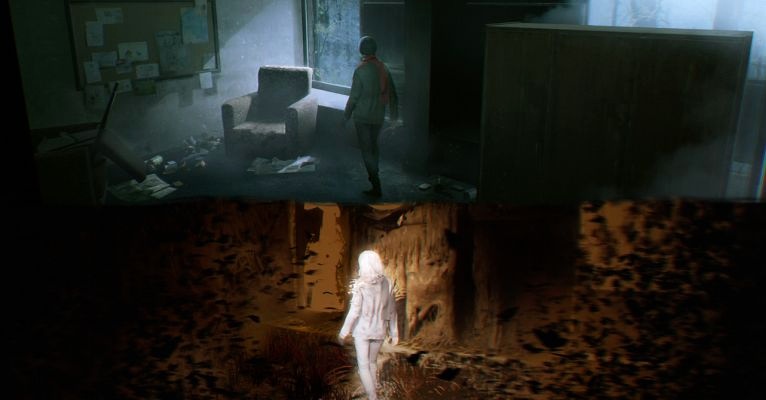 Two worlds.
The worlds will be connected. The player will walk in the same room, but in each world, it will look different. Sometimes the screen of one of them will go to full. This will happen while solving puzzles. The realities themselves will be divided into two components. Physical reality or spiritual reality. It is not yet known how it will open in the storyline, but it looks funny and cool.
The game should appeal to fans to tickle their nerves and solve puzzles. Some people may not like the gameplay with different measures, because you need to constantly run your eyes and see what is happening in the right and left corners of the screen. This will cause some discomfort and increased fatigue. Nothing is known about the plot yet.
It is expected to be released by the end of 2020. The game will be released on PC and Xbox Series X.
There is not much information about the Medium. It is worth waiting for at least because of the unusual gameplay. See also our articles on other games and stay up to date with new products!
Watch Brazilian carnivals live, discuss the next world conflict in the video chat or just enjoy fresh videos with funny cat talking - with Ulive.news you are at the center of any event! Ask a streamer to show what is happening from a different angle, to ask a question to eyewitnesses or to pay attention to an important detail. We will translate your message into 64 languages ​​so that you can easily understand each other.