PureArts organization showed fans the figure of Avor-the main character in the upcoming action game Assassin's Creed: Valhalla. Not everyone can afford to buy this collectible item. The cost of a licensed figure at the moment is 749 dollars. This is about 53 thousand rubles. This cost is due not only to the incredibly high-quality detail, but also the possibility of changing the gender of the figure. In addition to the main mini version of the Avor, the kit will include replacement heads. Thanks to them and you will be able to change the gender of the figures. This is a small reference to one of the mechanics in the upcoming role-playing action. Also, the figure will have LED lighting and a proprietary hidden blade.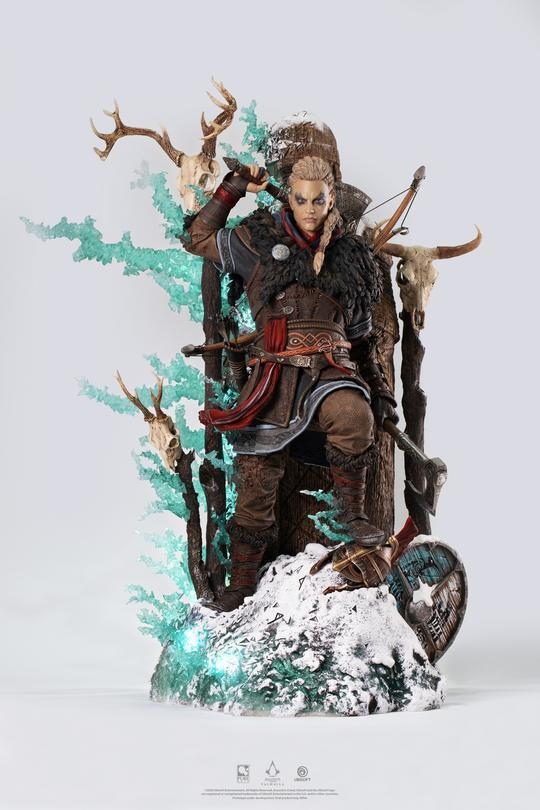 The collector's item can be purchased in December 2020. However, now you can pre-order and get the figure for just $ 647. This is about 48,421 rubles. The company announced that the release of Assassin's Creed: Valhalla will take place on November 17, 2020.
Watch Brazilian carnivals live, discuss the next world conflict in the video chat or just enjoy fresh videos with funny cat talking - with Ulive.news you are at the center of any event! Ask a streamer to show what is happening from a different angle, to ask a question to eyewitnesses or to pay attention to an important detail. We will translate your message into 64 languages ​​so that you can easily understand each other.